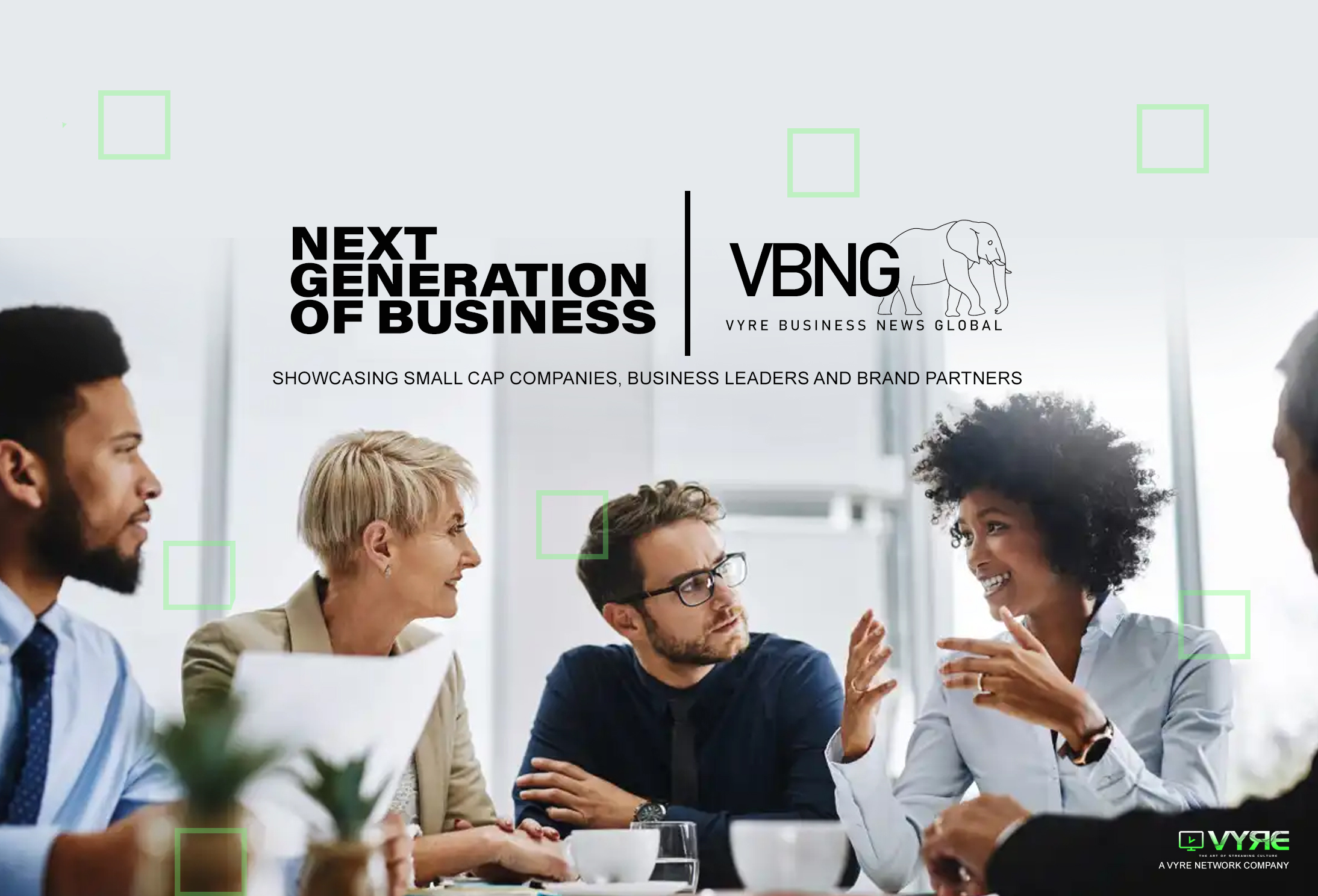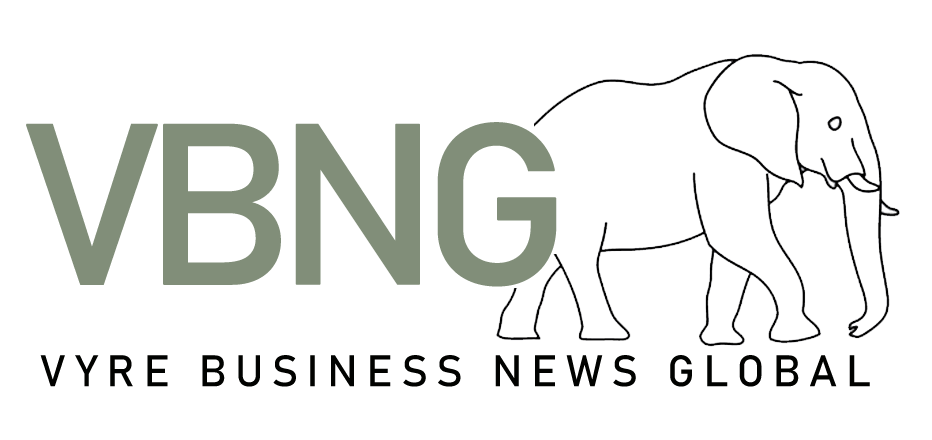 VBNGtv (VYRE – Business News Global) is a powerhouse news-based streaming channel and website that empowers today's small-cap companies, business leaders, and brand partners by innovating solutions, knowledge, and connections needed to be successful.
Reaching households and streaming devices worldwide, through the VYRE App, VBNGtv offers live business news, and exclusive one on one interviews, with documentary, feature film & TV Show programming.
Our mission is to be a leading destination for small-cap companies to receive in-depth analysis of daily news, insightful commentary, and informed viewpoints.
VBNGtv Operations distribute informal business news through owned platforms in Video, Social and Editorial formats that is monetized through advertising.
VBNGtv – Journalists that are forward-thinking and technologically savvy, who are committed to delivering informal video & editorial content brands to targeted audiences.
Editorial
VBNGtv & Tomorrow Events AI Technology provides a passionate group of forward-thinking, technology enthusiasts and journalists that takes pride in leading the informal highway that provides data-backed insights, empowering our community to make informed decisions in various aspects of their lives, from financial investments to personal choices.
1,000 News Releases
A month In real time news releases that focus on Business, Finance, Wealth, and tech.
7 Markets
VBNGtv provides generative storytelling, and data analysis with integrated AI technology in the USA, Europe, Middle East, Australia, Asia, Central/South America, Africa markets available to fuel campaigns.
20
Closing Recap of the day social community reporting with AI Technology Avatar Anchor.
Community
The VBNGtv growing community of seasoned investors, CEO's, CIOs, CFOs, and C-Suite Executives influence market movements
72,000+
Platform Vertical User's on Desktop, Mobile & Tablets
38,900+
Community of Emails
1,000,000+
TV / Streaming Reach through VYRE Network App
Our User
VBNGtv & Tomorrow Events AI Technology provides a passionate group of forward-thinking, technology enthusiasts and
Gender
Male – 71%
Female – 29%
Income
$0k – $100k – 37%
$101k – $200k – 22%
$201k – $300K – 28%
$300K+ 13%
Ethnicity
Caucasian – 36%
African Am – 21%
Asian – 26%
Hispanic – 11%
Other – 6%
Profiled As
Investors – 49%
C-Suite or Higher – 51%
Enthusiast – 38%
Video Content Distribution
VBNGtv is a Television Streaming Channel subsidiary of VYRE Network and has global distribution through the VYRE App & Web for TV News shows, Documentaries, Interviews and Business focused entertainment content.
Reach
VYRE App is downloaded in 186 countries
Platforms To Stream
Apple TV, iPhone, Android, Samsung, Hisense TV, Roku TV, Amazon Fire Stick, Tizen TV, Xbox, and the Web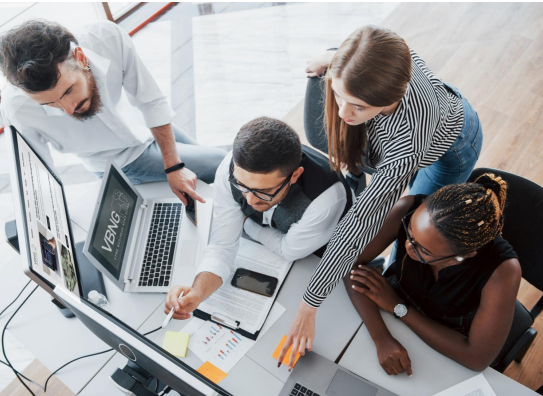 VBNGtv has committed teams to target niche audiences and provide assistance in branding opportunities and events .
We are consistently growing our audience in global niche markets for business, while cultivating relationships with key business influencers, entrepreneurs, and leaders to deliver the best informative content for your daily investment needs.
Connect Through VBNGtv Platform
Our team of content creators has created a group of cutting -edge editorial and TV products to ensure you reach your target audiences at the right time.
Programmatic Advertising
Our digital packages can be targeted to specific zip codes, type of device and platform where your consumers are found.
Video
VBNGtv takes the extra step in world – class journalism with its live news shows, original documentaries, and TV format content. We can introduce new products, services, and brands as product placement.
Events
VBNGtv brings engaging experiences with leaders in business, entertainment and technology that will align your brand with attendees of these events throughout the world.
Digital Display
VBNGtv.com amplifies the voice of underserved businesses from around the world, providing an informative experience for visitors and partners alike.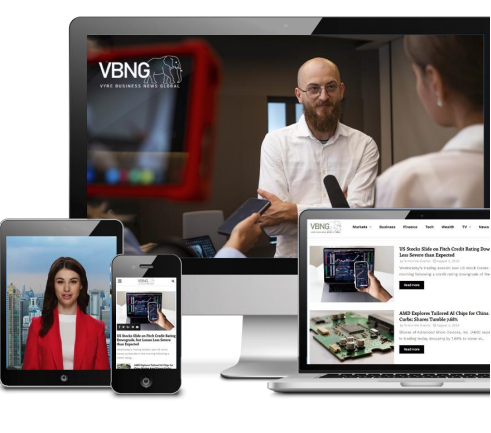 Engaging Opportunities
For Your Company To Be

Noticed
C&DS Content & Design Studio
Delivering content solutions for your brand
VBNGtv C&DS is an innovating content marketing service with tailored programs that resonate with our influential audience.
C&DS enables your brand to share thought leadership, expertise, and human -first storytelling within VBNGtv media environment.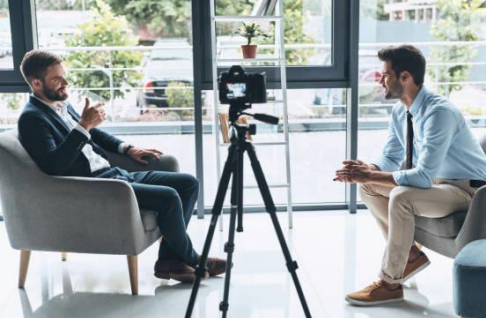 C&DS Premium Includes
Web & TV Features stories on Apple TV, Roku, Samsung TV, Amazon Fire, iPhone, Android

Display Advertisements

Social Media Story telling

VBNG AI Avatar integration

30 second Curated TV & Web Video commercials

Building Brand Awareness as an Expert in the industry

"VBNGtv Quoted" list for 1 year for industry related and various business topics
VBNGtv Special Event Planner
Convening Leaders of Tomorrow Today
VBNGtv special s events brings unique experiences and access to the world's most influential leaders, entrepreneurs, and artists together at curated VBNGtv hosted events.
During our events, whether in -person or virtual, we bring global forces together to have a n open dialog that connects their collective knowledge, to address today's business issues and discover innovative solutions.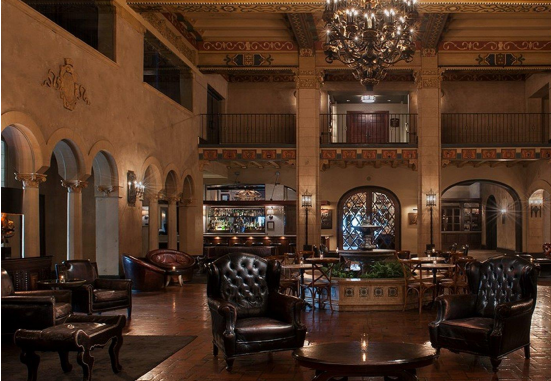 Profiled Slideshow
Full-width slideshow unit with a rotating carousel of imagery and a static text portion for logos and CTA.
Desktop Leaderboard: 1200×400 .jpg or PSD, Max file size: 150K | Desktop Banner: 300×600 .jpg or PSD | Mobile Sticky: 650×175 .jpg or PSD
All brand messaging and logos should be baked into this creative. Desktop creative will be center cropped for mobile streaming.
Headline: No more than 35 characters (including spaces) | In-Stream: No more than 75 characters (including spaces) | CTA: No more than 20 characters.
Profiled Video Slide Show
This is a full-width and responsive ad experience utilizing both static and video creative for high impact. On mobile, this will be presented as an instream video unit.
Static – Desktop: 1250×450 .jpg or PSD | The static card will sit on the left side of the desktop placement. | Static – Mobile Sticky: 650×175 .jpg or PSD
Video: 1600×900 (16:9) .mp4
All video creative should be in HD and compressed under 3MB to ensure the creative is clear and served properly. There are no restrictions for framerate. All brand messaging and logos should be included within this creative.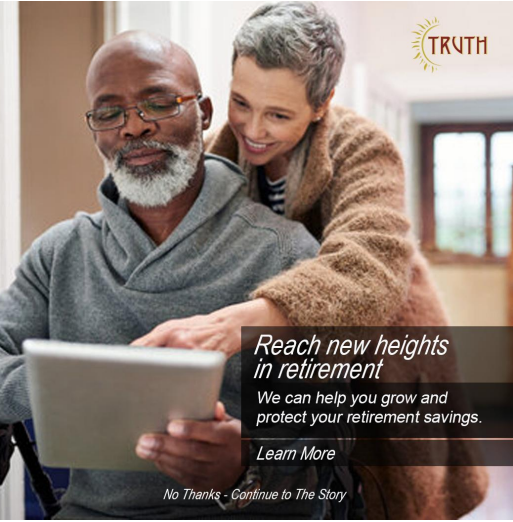 Profiled Full Page Unit
The Profiled Full Page Unit is a full – screen, immersive and premium ad experience that can utilize both Video or Static assets. As the user scrolls, a persistent ribbon will follow the user down the site.
Desktop Static: 1500×850 .jpg or PSD All brand messaging and logos should overlay the background image for proper responsiveness
Video 1600×900 .mp4 (HD required) Video assets should contain text or overlays due to cropping. Brand messaging and logos should be broken out as separate assets. Video length should be between 15s.
Mobile Static: 1080×1920 .jpg or PSD Video: 1080×1920 .mp4 (HD required) Ribbon Desktop:
All brand messaging and logos should be included within the ribbons.